BAM Properties is Nigeria's premier online destination for real estate rentals and sales. We provide our users with a simple but highly efficient platform that solves their property needs.

for buyers
If you're looking to buy a home, land or any type of real estate we understand that getting access to relevant choices and reliable sellers can be an issue. Hence at Bam Properties, we ensure you get only the best deals with our trusted agents and sellers.

for renters
Whether it is proximity to your favourite hangout, preferred school or a specific feature you are keen on, Bam Properties is a great place to start your search as there are options to cater to everyone's taste.

for sellers
Bam Properties provides you with an excellent hassle-free and seamless platform as well as a great experience in showcasing your available properties thus, connecting you with a wide pool of interested and prospective buyers and renters.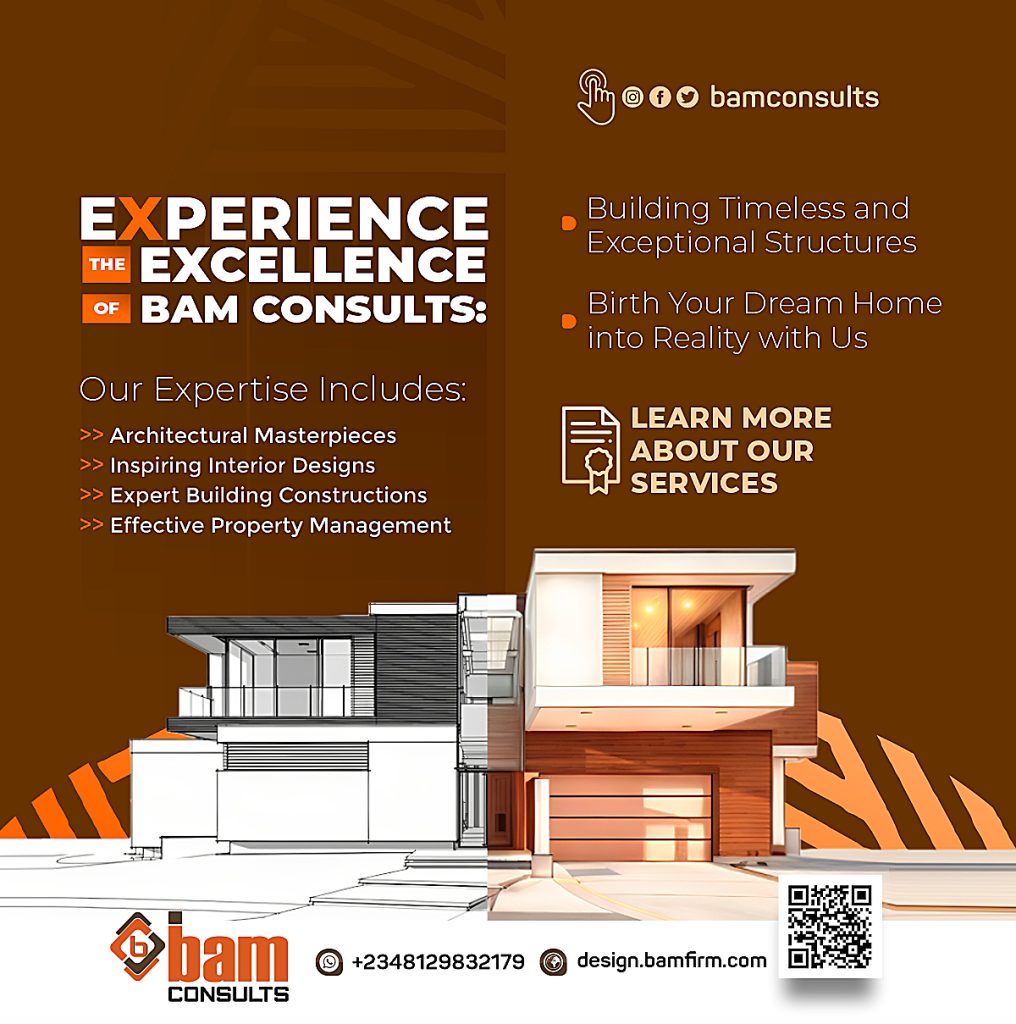 Hand-picked properties which we have listed as the most recommended deals of the moment.
Browse through our entire properties listings to find your ideal pick.
₦ 1,500,000
4 Bedroom terrace duplex with FEDERAL LIGHT N1.5 million per annum at New Layout Estate Off Rumuokwurusi Tank Flyover
₦ 600,000
2bedroom Duplex at Dallas Road pipeline Rumuokwurusi Port Harcourt
₦ 150,000,000
Newly built 4 Bedroom semidetached house with a room bq at Ayo Babatunde crescent, Oniru.
Search through some of the most popular cities in Nigeria to find your desired property.
Some testimonies from our satisfied clients
Developer
I reviewed and purchased a number of different properties through my connection with some agents here.
Happy Seller
The BAM Property team did an outstanding job helping me buy and create my first real estate sale
Happy Buyer
We hired the BAM Property team as our buyer agent because they are the perfect team for real estate projects.
Find and engage directly with professional real estate agents and developers to rent, buy or even sell your properties.